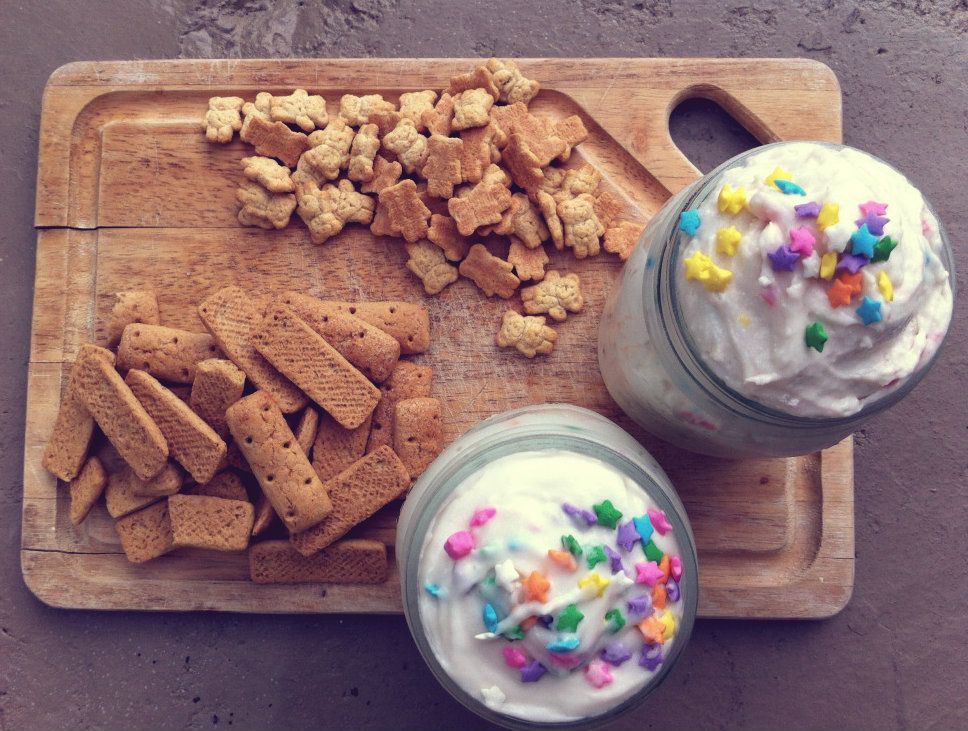 So we've seen this recipe all over the internet and figured we'd give it a try. I was feeling all nostalgic
about my Dunkaroos days and Casey thought the recipe sounded amazing. And it totally helped that it
wasn't very many Points. We made two versions- a regular version and a gluten free version (because
Casey requires a gluten free diet).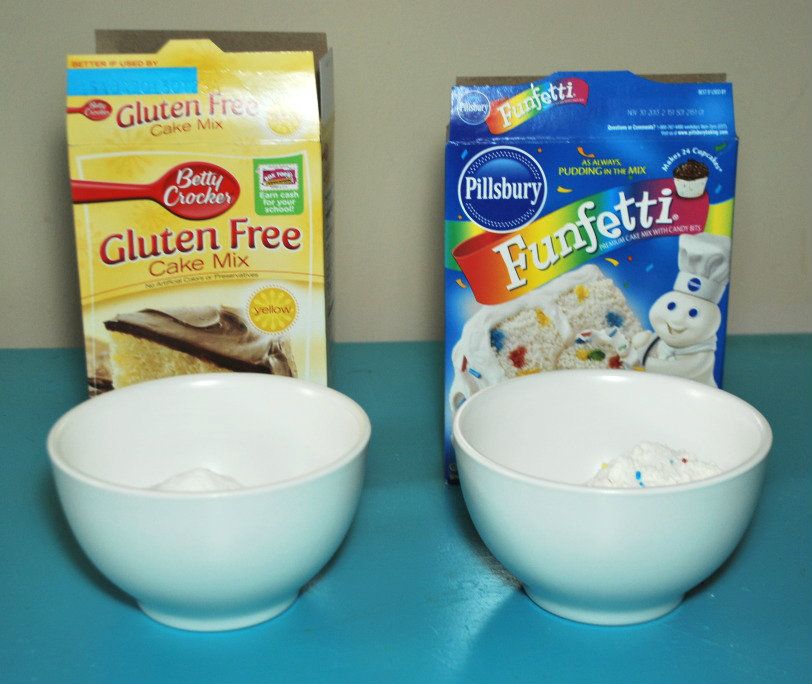 Ingredients:
1. 1/2 box of Funfetti cake mix (or gluten free cake mix)
2. 1 cup of fat free vanilla yogurt
3. 4 oz. Cool Whip
4. 1/2 teaspoon vanilla
5. Colored sprinkles
6. Teddy Grahams (or gluten free Arrowroot cookies)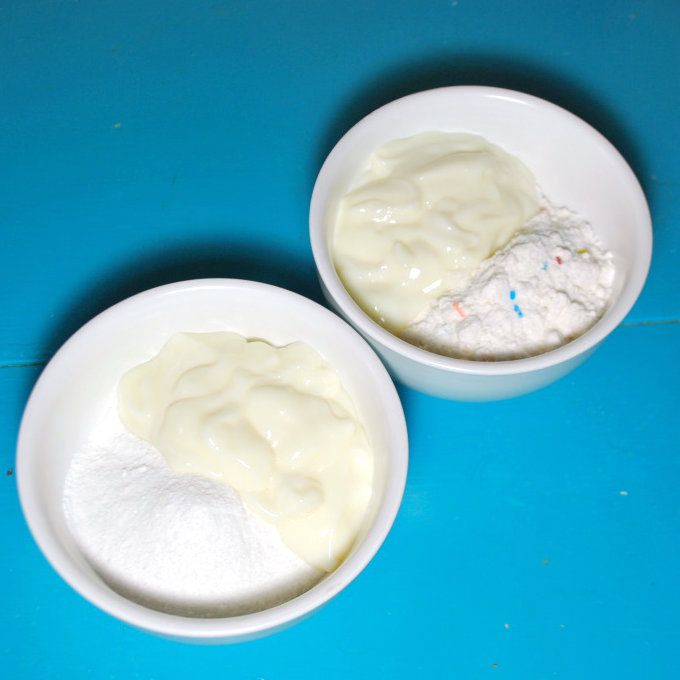 Add the yogurt....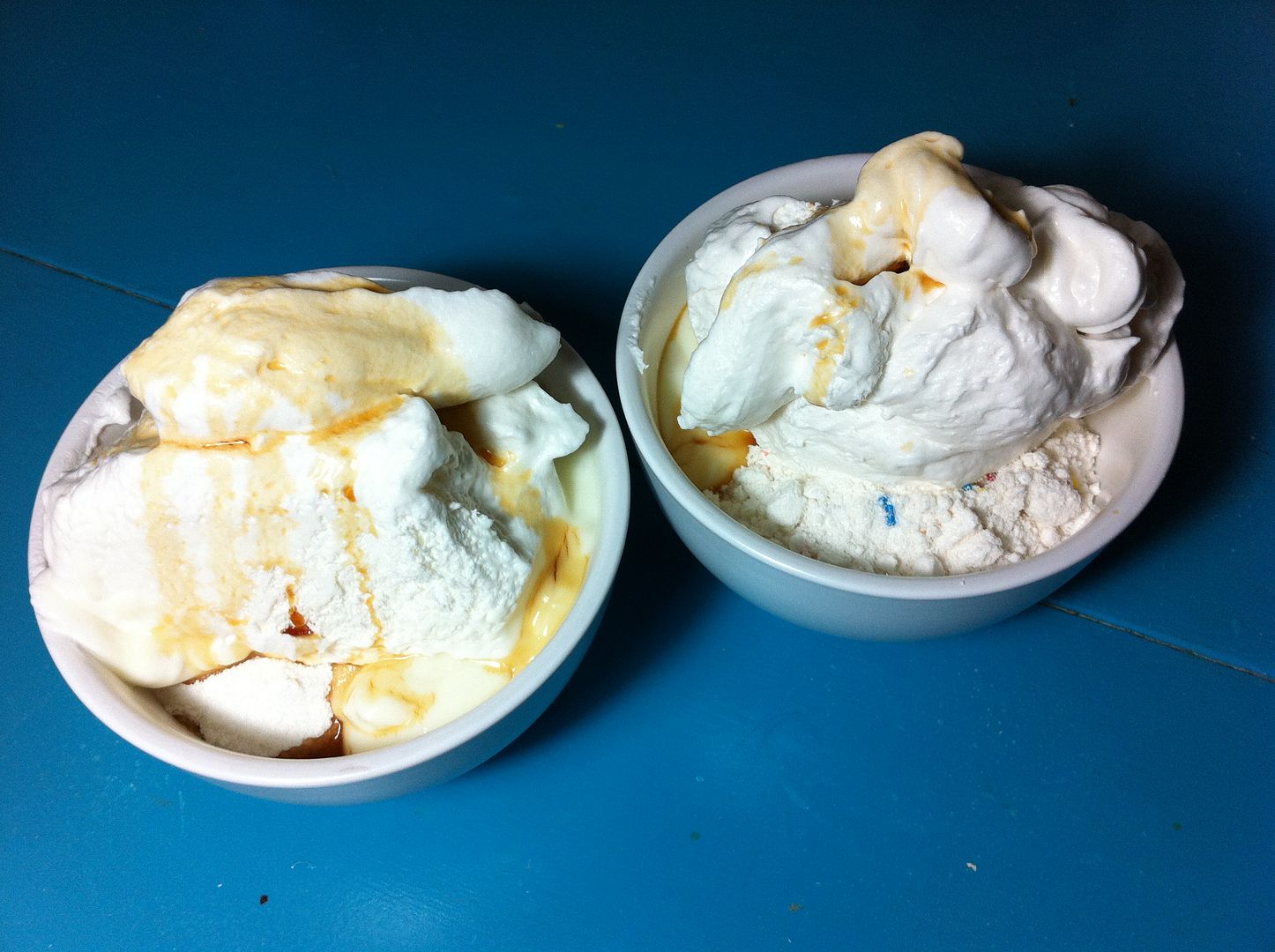 And the Cool Whip and Vanilla....
And move to a bigger bowl because you underestimated how much dip you would make...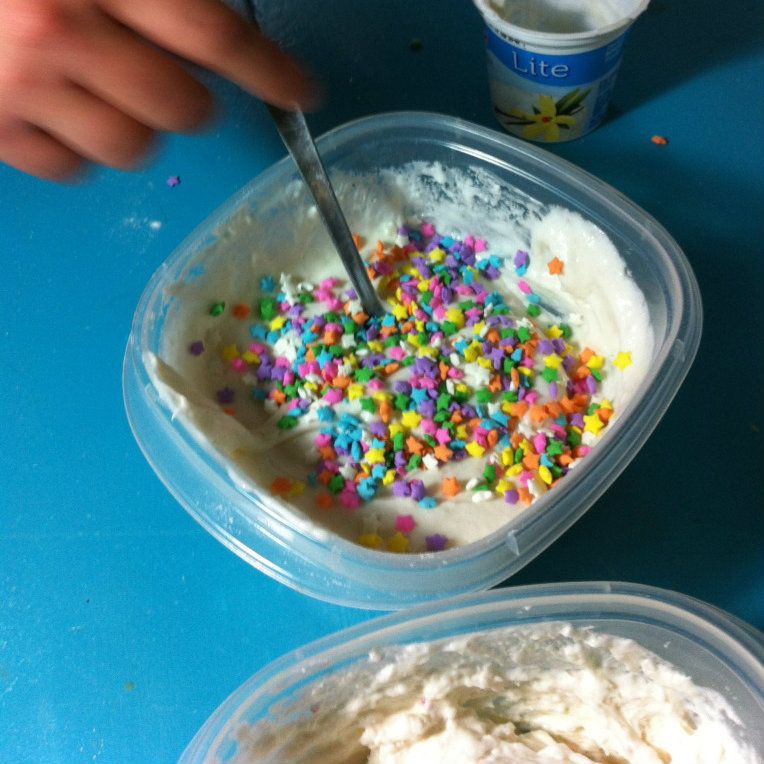 Add sprinkles....
And put into a mason jar for cuteness!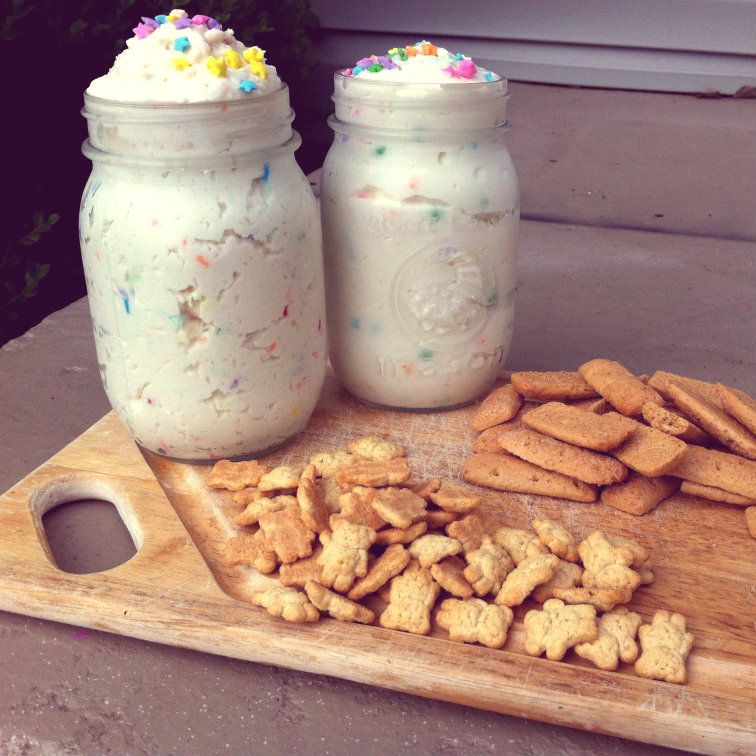 Serve with Teddy Grahams or graham cookies or arrowroot cookies and enjoy! If you don't eat all of
the dip in one sitting, store it in your fridge!
Makes 12 servings (per dip)
Serving Size:
1/4 cup
Calories:
105.6
Fat:
2g
Carbs:
20.3
Fiber:
.3
Protein:
1.4 g
Points+:
3 points (dip only)